Patient Forms, Map and Directions to Longwoood Office
Your first visit to Ilya V. Freyman, DMD establishes a vital foundation for our relationship with you. During the first visit, we make sure to obtain important background information, like your medical history, and give you time to get to know your doctor. To understand what to expect for your first visit to our practice, please read through this page. You'll find all the practical information you need, such as a map and directions to our office, practice hours, payment policies and more. There's also background information about our committed staff and our first visit procedures. You can even save some time at your first visit by printing out and completing the patient forms in advance of your appointment.
Mission Statement
To guide our patients along a path of optimal health and wellness, for life. To non-judgmentally deliver the highest possible level of care, with empathy and understanding.
To continually pursue excellence through continuing education, personal and team growth and mastery of leading edge technology. To treat our patients as individuals.
To deliver this care with first-class, five-star service. To respect our patients' time. To accept our patients as partners in their wellness. To assume a leadership role as a resource, a window of information with concern for our patients' overall well-being. To consistently deliver more than would reasonably be expected.
---
Patient Forms
Please print and fill out these forms so we can expedite your first visit:
In order to view or print these forms you will need Adobe Acrobat Reader installed. Click here to download it.
---
Your First Visit
You will be greeted by our receptionists, Angela and Stephanie.
They will give you patient information forms to fill out.

You have the choice of either filling out these forms when you come into our office or you may print out the forms by clicking on the button below so that it is filled out prior to your appointment.
Angela and Stephanie will gather your insurance information from you. They will photocopy your insurance card and your driver's license. It is very helpful if you call them with your insurance information when you make the appointment so that they can verify your insurance coverage. It could take up to a week to verify the insurance benefits. Some plans benefits don't become effective until the beginning of the next month. For your convenience, we will verify the insurance for you and tell you the date when the insurance will become effective.
You will be seated into an operator by one of our dental assistants, Marissa or Sarah.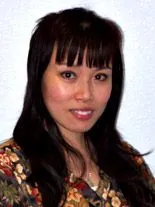 Dr. Freyman and the dental assistant will:
Discuss with you your dental concerns
Review your medical history
Take necessary dental x-rays
Take digital intra-oral photos of all your teeth
Do a thorough examination that includes:
Oral cancer exam
Checking for cavities
Gum disease
Cosmetic smile analysis
Create a treatment plan
Discuss with you the treatment plan including any cosmetic concerns that you have.
You will watch CAESY digital visual presentation to help you easily understand the proposed dental procedures.
For a non-emergency exam we will do a prophy scaling cleaning, fluoride treatment and oral hygiene instructions. If you have periodontal gum disease, you will be advised that additional treatment is required to correct the situation and will be scheduled accordingly.
For an emergency exam, your immediate problem will be addressed and taken care of the same appointment. A comprehensive exam and cleaning will be scheduled at a later date.
Renata, our office manager, will discuss with you the fees, insurance coverage and payment options. For your convenience, we also have interest-free financing available, if qualified.