Posts for tag: orthodontic treatment
By Ilya V. Freyman, DMD
November 06, 2016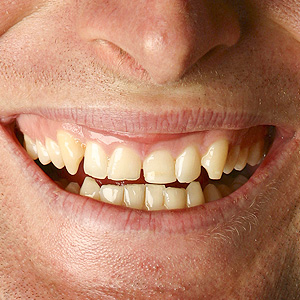 When planning for your new smile, we look at more than the condition of individual teeth. We also step back for the bigger "bite" picture: how do the teeth look and interact with each other?
If we have a normal bite, our teeth are aligned symmetrically with each other. This not only looks aesthetically pleasing with the rest of the face, it also contributes to good function when we chew food. A bad bite (malocclusion) disrupts this mouth-to-face symmetry, impairs chewing and makes hygiene and disease prevention much more difficult.
That's where orthodontics, the dental specialty for moving teeth, can work wonders. With today's advanced techniques, we can correct even the most complex malocclusions — and at any age. Even if your teen years are well behind you, repairing a bad bite can improve both your smile and your dental health.
The most common approach, of course, is braces. They consist of metal or plastic brackets bonded to the outside face of the teeth with a thin metal wire laced through them. The wire attaches to an anchorage point, the back teeth or one created with other appliances, and placed under tension or pressure. The gradual increasing of tension or pressure on the teeth will move them over time.
 Braces are versatile and quite effective, but they can be restrictive and highly noticeable. Many people, especially older adults, feel embarrassed to wear them. There is an alternative: clear aligners. These are a series of clear, plastic trays that you wear in sequence, a couple of weeks for each tray. When you change to the next tray in the series, it will be slightly different than its predecessor. As the trays change shape guided by computer-enhanced modeling, the teeth gradually move.
If you're interested in having a poor bite corrected, the first step is a comprehensive orthodontic examination. This looks closely at not only teeth position, but also jaw function and overall oral and general health.
With that we can help you decide if orthodontics is right for you. If so, we'll formulate a treatment plan that can transform your smile and boost your dental health.
If you would like more information on the cosmetic and health benefits of orthodontics, please contact us or schedule an appointment for a consultation. You can also learn more about this topic by reading the Dear Doctor magazine article "The Magic of Orthodontics."
By Ilya V. Freyman, DMD
May 17, 2016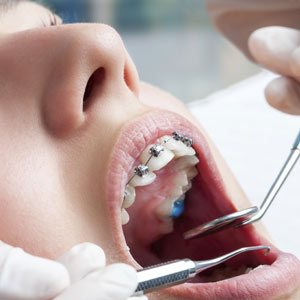 When designing your new smile, we have a lot of options for changing how individual teeth look: from whitening discolored teeth to replacing missing teeth with life-like dental implants. But the problem may not be how your teeth look — in fact, individually they may look perfect. If they're not straight, though, your smile won't be as attractive as it could be.
We can address a poor bite (malocclusion) through the dental specialty of orthodontics. By moving misaligned teeth we may be able to transform your smile without any other dental work, or it could serve as a more solid foundation for other cosmetic enhancements. To find out if orthodontics can make a difference for you, you should begin with an initial visit to your general dentist. A thorough dental examination will enable them to tell you if correcting your bite could be a good option for you. If it is, they'll most likely refer you to an orthodontist, a specialist in treating malocclusions.
The orthodontist will also perform an evaluation and get as complete a picture as possible of your particular bite problems. This examination will also include checking jaw growth and development in younger patients, how the affected teeth align with other teeth, and if your current bite is having any effect on the jaw joints. This will provide a good overview of not only the malocclusion but how it affects the rest of your mouth.
With this detailed analysis, they can then advise you on the best course of treatment. Most malocclusions can be corrected with braces or, increasingly, clear aligner trays. In certain situations, though, more specialized approaches may be needed, such as isolating only certain teeth for movement.
While orthodontic treatment takes time and can be expensive, the end result can be amazing: an improved bite that not only enhances your appearance but improves function and long-term health. Along with other cosmetic enhancements to your teeth and gums, orthodontics can give you a new sense of confidence in your smile.
If you would like more information on improving your smile with orthodontic treatment, please contact us or schedule an appointment for a consultation. You can also learn more about this topic by reading the Dear Doctor magazine article "The Magic of Orthodontics."