Posts for: September, 2018
By Ilya V. Freyman, DMD
September 18, 2018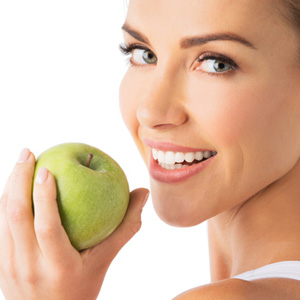 If you're brushing and flossing daily, as well as seeing your dentist at least every six months, you're doing the top things needed to maintain your dental health. But all your hygiene efforts could be undermined if you're not eating a dental-friendly diet. Simply put, there are foods that protect and promote dental health and those that increase your risk of dental disease.
Diets in the latter category are typically high in added sugar and low in natural food fiber. The largest sources of these are processed sugars from sugar cane or beets and high fructose corn syrup. With just a little knowledgeable label reading, you can find sugar and its various aliases added to thousands of processed food items including pastries, candies, sodas and energy drinks.
Heavy consumption of processed sugars also contributes to dental disease. Disease-causing bacteria thrive on sugar as a food source, which fuels both their growth and their production of oral acid. Elevated acid levels can dissolve the minerals in tooth enamel faster than saliva can keep up. Softened enamel opens the door to tooth decay, while increased bacterial growth can lead to periodontal (gum) disease.
A diet, however, low in added sugar and high in fiber can have the opposite effect. Although fresh fruits and vegetables contain natural sugars, they also have indigestible parts called fiber that slow the digestion of any sugars and allow the body to more efficiently process them.  With the higher quantity of vitamins and minerals found in unprocessed foods, the overall effect of this diet is a decrease in your risk for dental disease.
Speaking of dental-friendly foods, we should also give honorable mentions to certain dairy items like cheese and milk that stimulate saliva production and are rich in calcium needed for tooth strength. Another beneficial category is both black and green tea, which contain antioxidants to fight disease and fluoride to strengthen enamel.
Adopting a low-sugar/high-fiber diet can have a profound impact on your overall health. Over time, you'll also reap dental health rewards with stronger teeth and gums and a lower risk of tooth decay and gum disease.
If you would like more information on diet and oral health, please contact us or schedule an appointment for a consultation. You can also learn more about this topic by reading the Dear Doctor magazine article "Nutrition & Oral Health."
By Ilya V. Freyman, DMD
September 08, 2018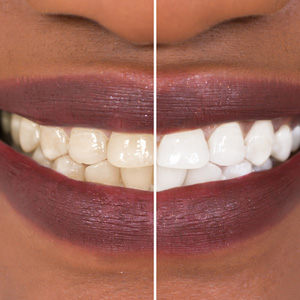 A relatively easy and inexpensive way to improve your smile is to whiten your teeth. In fact, you may even be able to do it yourself at home. Although there are differences between at-home and professional whitening, the former can still be effective.
That effectiveness, though, might be dependent on how well you understand what home whitening can do and what it can't. So before you purchase your kit, here are a few things to know about DIY teeth whitening.
Home kits are safe—when used as directed. Although nothing in life is completely risk-free, home whitening kits are relatively safe. But only if you follow the directions: If you overuse the bleaching solution beyond its intended use, you could wind up with permanent damage to your tooth enamel that can be costly to treat.
Bleaching solutions are relatively mild. Nearly all home kits use carbamide peroxide, a form of hydrogen peroxide, as their bleaching agent. Home kits usually contain no more than 10% of this agent, much lower than professional solutions. Used as directed, this amount of bleaching agent poses little to no risk to dental or general health. On the other hand, the weaker home kit solution does limit the extent of brightness you can achieve compared to stronger professional treatments.
For top results (or certain conditions), consider professional whitening. While you can obtain good results with a home whitening kit, professional whitening provides more precise brightness control and range, and may possibly last longer. That's because your dentist has more advanced techniques and equipment, as well as stronger bleaching solutions. And, if your discoloration originates inside your teeth, a home kit won't help—only a dentist can address that kind of discoloration.
Even if you decide to "go solo," your dentist can still give you advice on what to look for in a home kit, as well as tips for the actual procedure. But whether you whiten at home or let your dentist do it, teeth whitening can take years off your smile and give you a more attractive look.
If you would like more information on teeth whitening, please contact us or schedule an appointment for a consultation. You can also learn more about this topic by reading the Dear Doctor magazine article "Tooth Whitening Safety Tips: Are Bleaching Products Safe?"